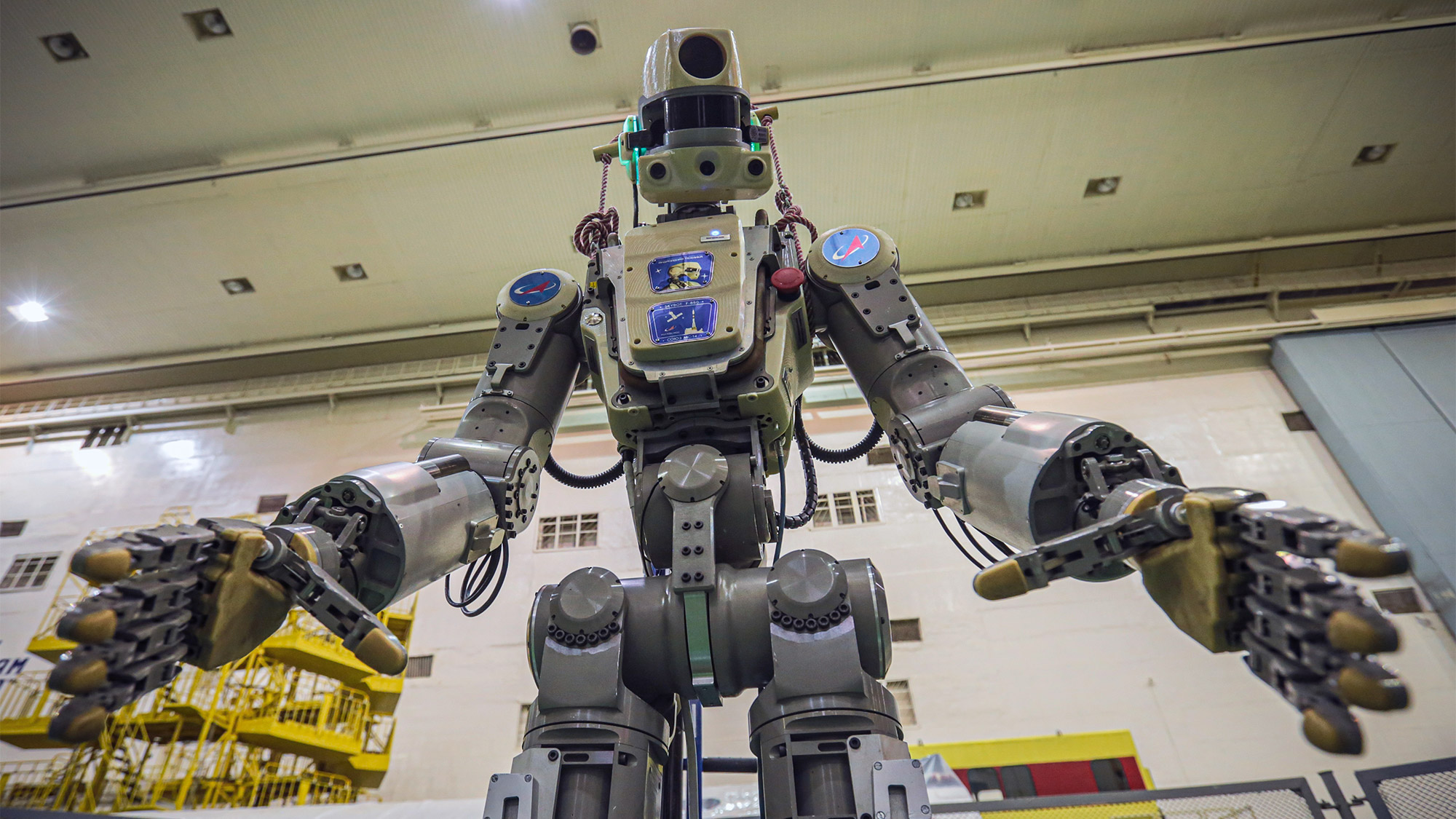 A technician works with Skybot F-850 during prelaunch tests in this image. 
Alexander Bloshenko, the director of advanced programs and science at Roscosmos, said the first Skybot will serve as a "social companion" for cosmonauts on the space station. It is programmed with an archive of the space station's operational documentation, and can even answer questions and hold conversation. 
And yes, it can tell jokes. But only in Russian at the moment. 
"Like any person, Skybot F-850 is very sociable, it has a sense of humour. As I have mentioned before, it can support any topic of conversation and answer a variety of questions: from welcoming remarks, continuing with a speech about its creators and ending with the philosophy of space," Roscosmos' Bloshenko said in an interview with Sputnik News.